Past 24 Hours Weather Data
Temperature (Max.)
Temperature (Min.)
Humidity at 0830 hrs (%)
Humidity at 1730 hrs (%)
Sunset (Today)
Sunrise (Tomorrow)
36.4
23.5
49
32
18:24
05:44
Temperature (Max.)
Temperature (Min.)
Humidity at 0830 hrs (%)
Humidity at 1730 hrs (%)
Sunset (Today)
Sunrise (Tomorrow)
33.0
23.0
56
47
18:22
05:40
Temperature (Max.)
Temperature (Min.)
Humidity at 0830 hrs (%)
Humidity at 1730 hrs (%)
Sunset (Today)
Sunrise (Tomorrow)
28.8
18.4
53
62
18:18
05:34
Temperature (Max.)
Temperature (Min.)
Humidity at 0830 hrs (%)
Humidity at 1730 hrs (%)
Sunset (Today)
Sunrise (Tomorrow)
37.1
22.2
46
23
18:19
05:44
Updated on:- 16/04/2019
Source:-http://www.imd.gov.in/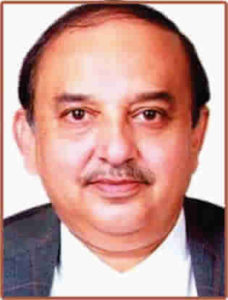 Climate Change is the greatest environmental threat humanity has ever faced. It is caused by the extensive unsustainable use of natural resource and destruction of carbon sinks that our world had been bestowed with.
India has a long history of environment protection and conservation. Since times immemorial the people of Chhattisgarh have been living very close to nature. But in recent years we are facing extreme threats of Climate Change, especially due to erratic weather and rainfall. This is greatly affecting the lives of people. As per several studies, Chhattisgarh is one of the most vulnerable areas to the impacts of Climate Change.

Chhattisgarh State Centre For Climate Change
State Forest Research & Training Institute Campus,
Near Vidhansabha, Baloda Bazar Road, Zero Point,
Raipur, Chhattisgarh, Pin-49311
Email id:- chhattisgarh.sccc@gmail.com
Website:- www.cgclimatechange.com
© Copyright Chhattisgarh State Centre for Climate Change. All rights reserved.